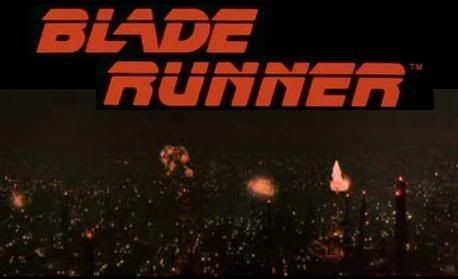 Channel 4's countdown of '100 Greatest Films' was repeated on More 4 last night and at number #8 was Ridley Scott's dystopian sci-fi classic Blade Runner. It was the breathtaking opening shots of the film (above) which drew comment from the pundits, with writer Graham Linehan commenting: "The opening shot, with the Vangelis music ... that cityscape. I just couldn't believe it. It was a beautiful thing. So, so beautiful."

If you happen to live round here, no doubt the stunning panorama of which Linehan speaks will seem strangely familiar. As South Shields-born director Ridley Scott went on to explain:



There's a walk from Redcar into Hartlepool ... I'd cross a bridge at night, and walk above the steel works. So that's probably where the opening of Blade Runner comes from. It always seemed to be rather gloomy and raining, and I'd just think "God, this is beautiful." You can find beauty in everything, and so I think I found the beauty in that darkness.
Scott isn't alone in his thinking. Billingham's own Paul Smith (of Maximo Park fame) once argued:
"There is something quite romantic about the landscape of ICI and all the industry."
Ridley Scott aside, few have captured that unique beauty better than local photographer
Dave Robinson
, whose wonderfully diverse photography website should be compulsory viewing both for local scenery aficionados and maybe even
Blade Runner
fans too...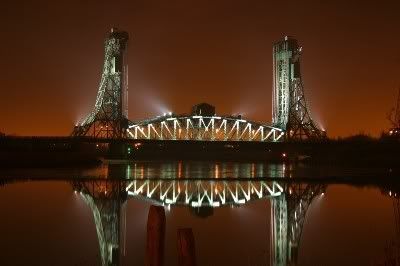 Newport Bridge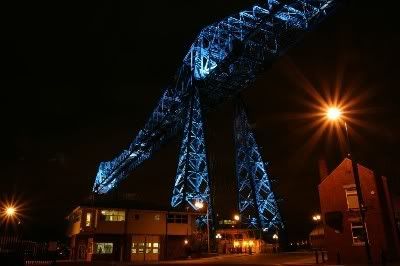 The Transporter Bridge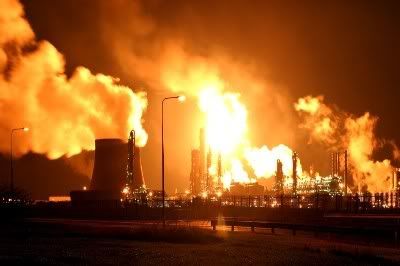 ICI Wilton